A BETTER APPROACH TO CHIROPRACTIC CARE
We often hear comments like:
"I have never had an exam this thorough!"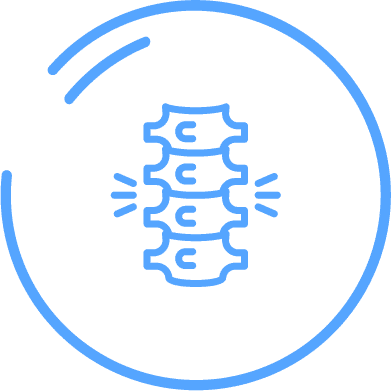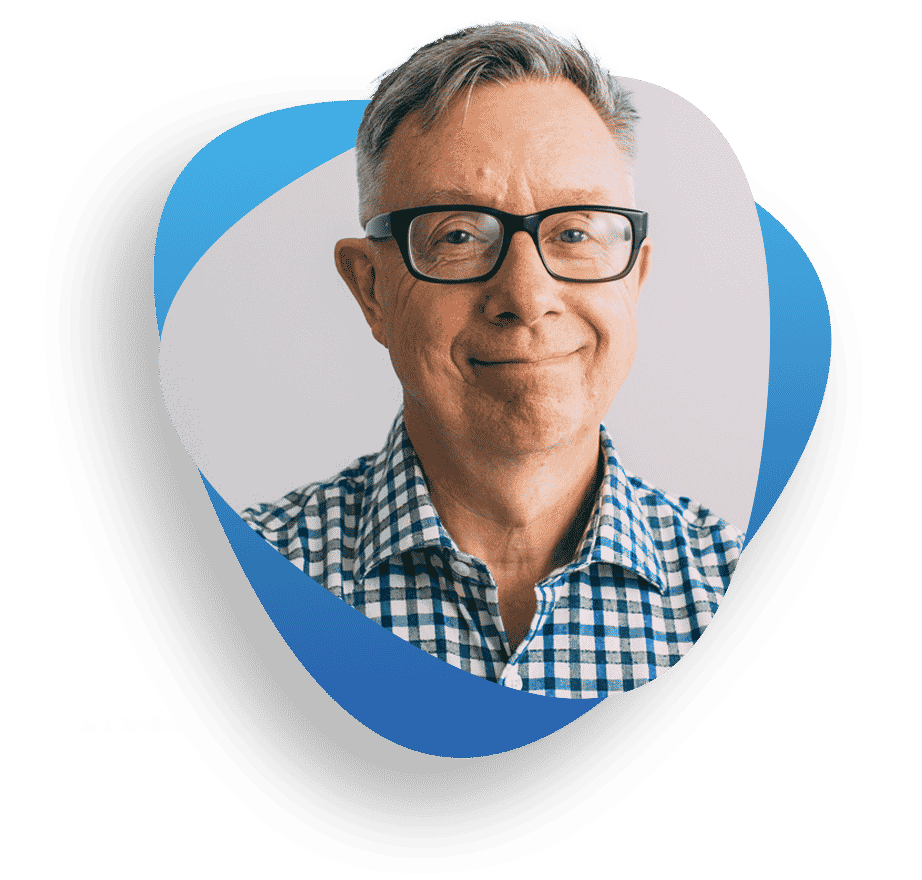 Welcome to
Dr. Peter Smith
Chiropractic
Contact Us
WHERE THE SICK COME TO GET WELL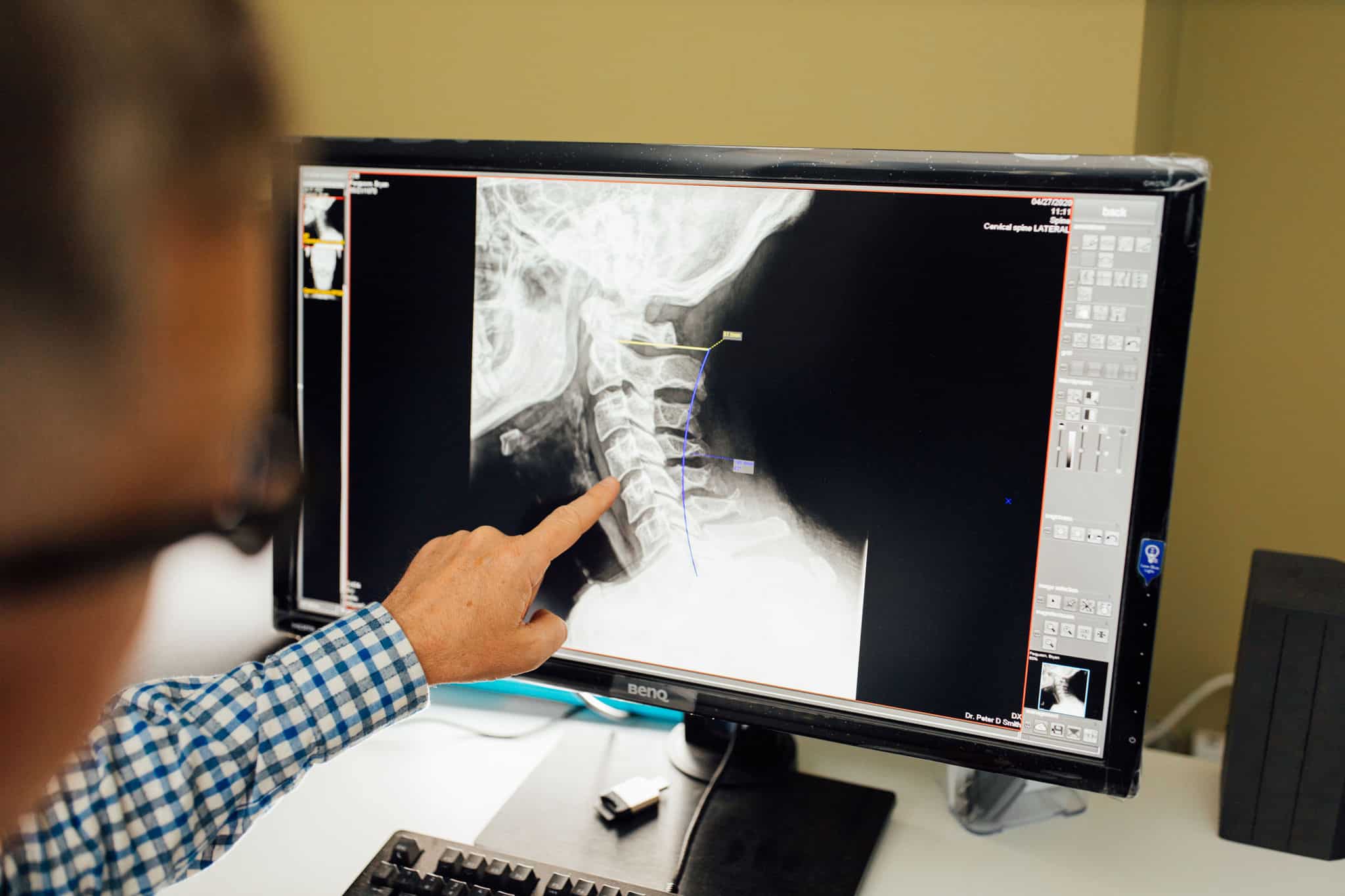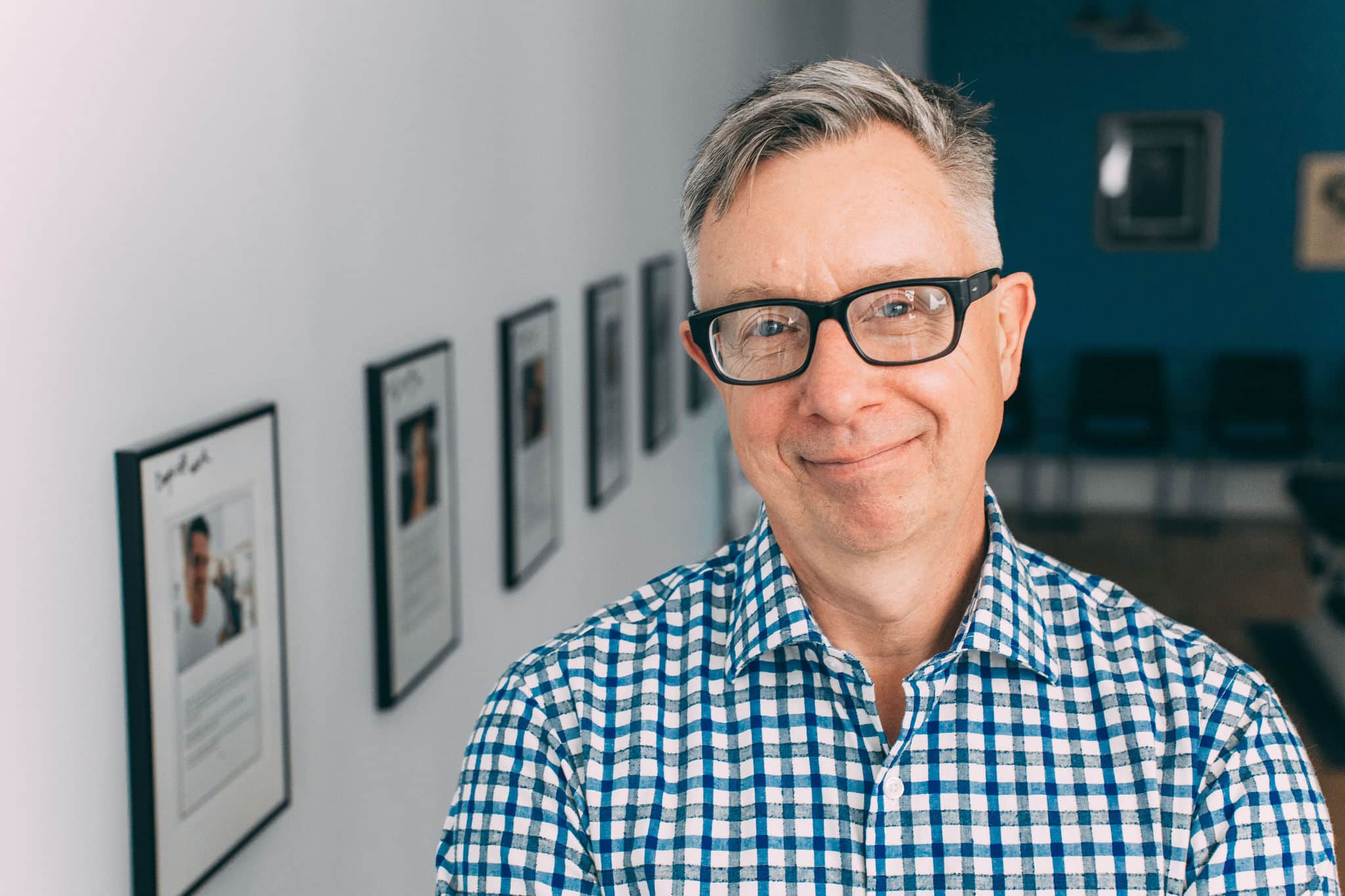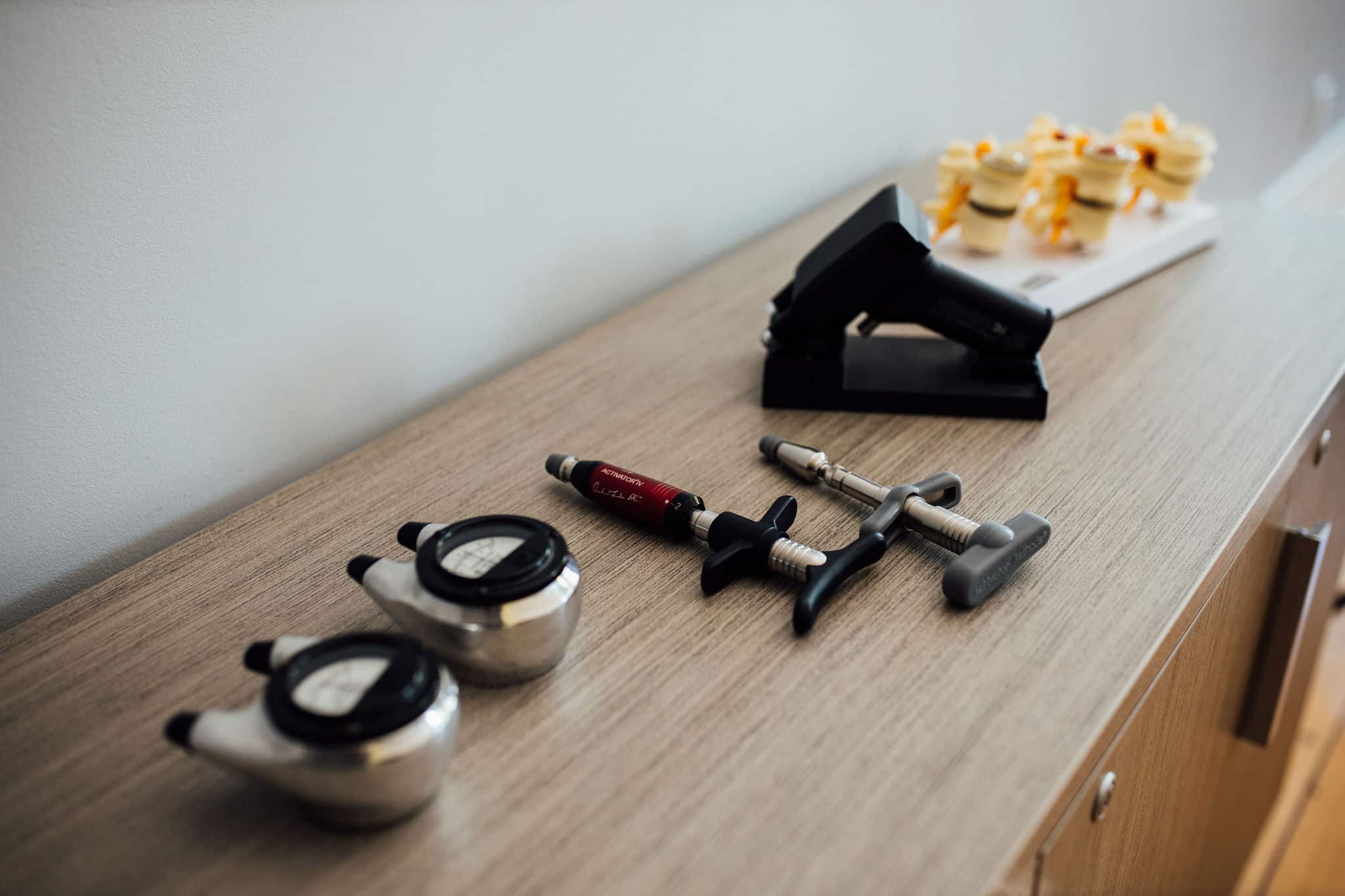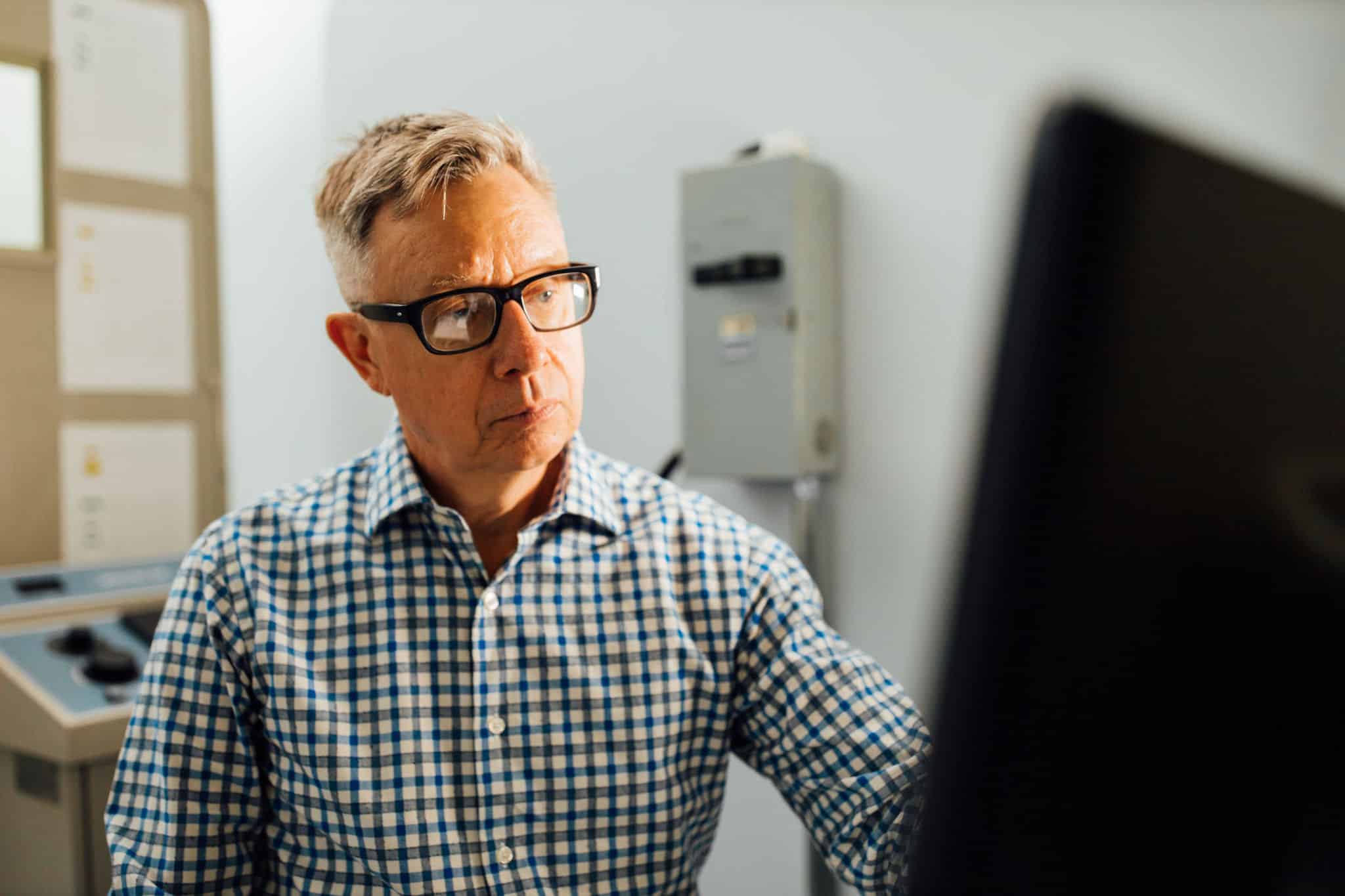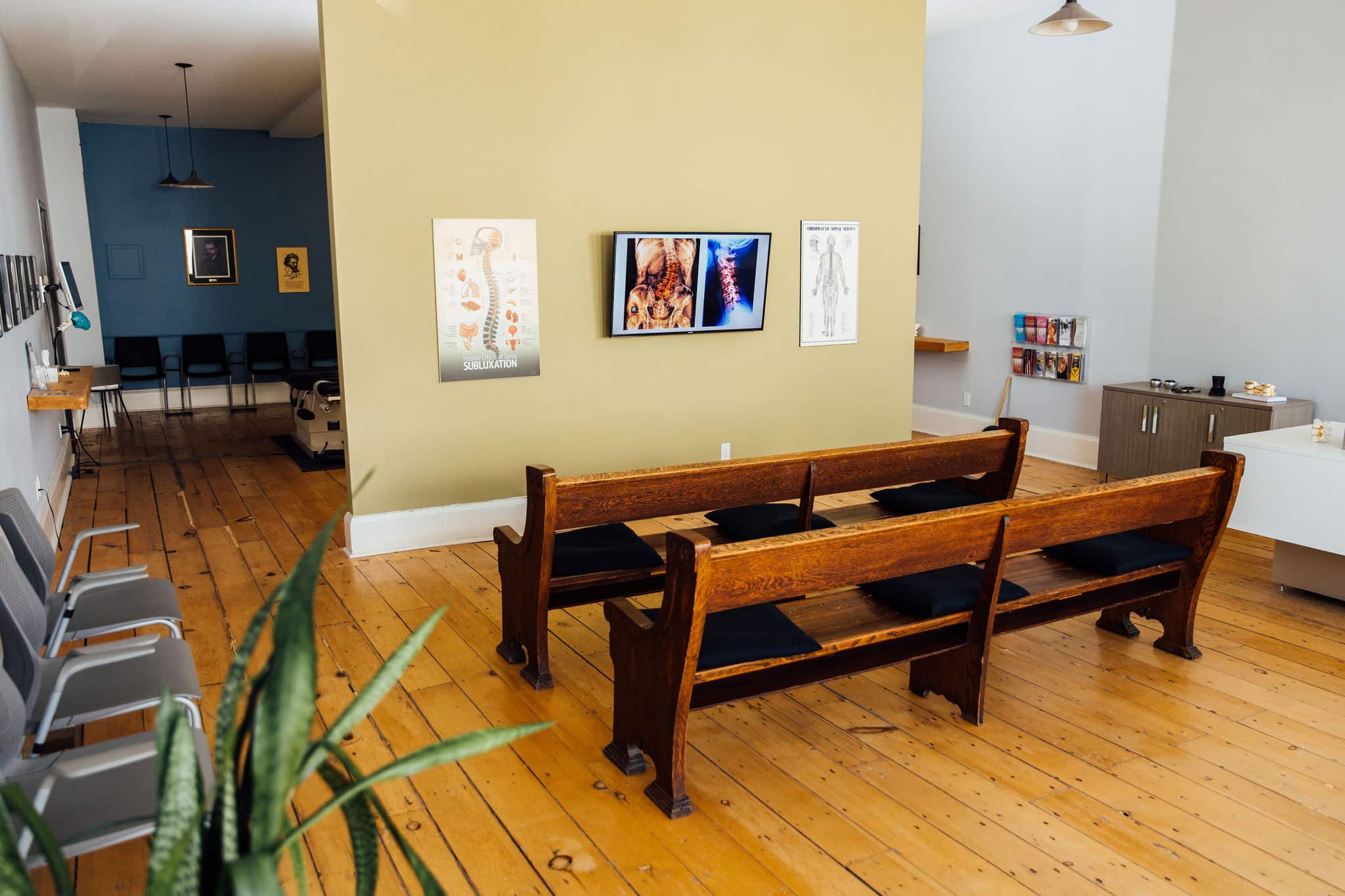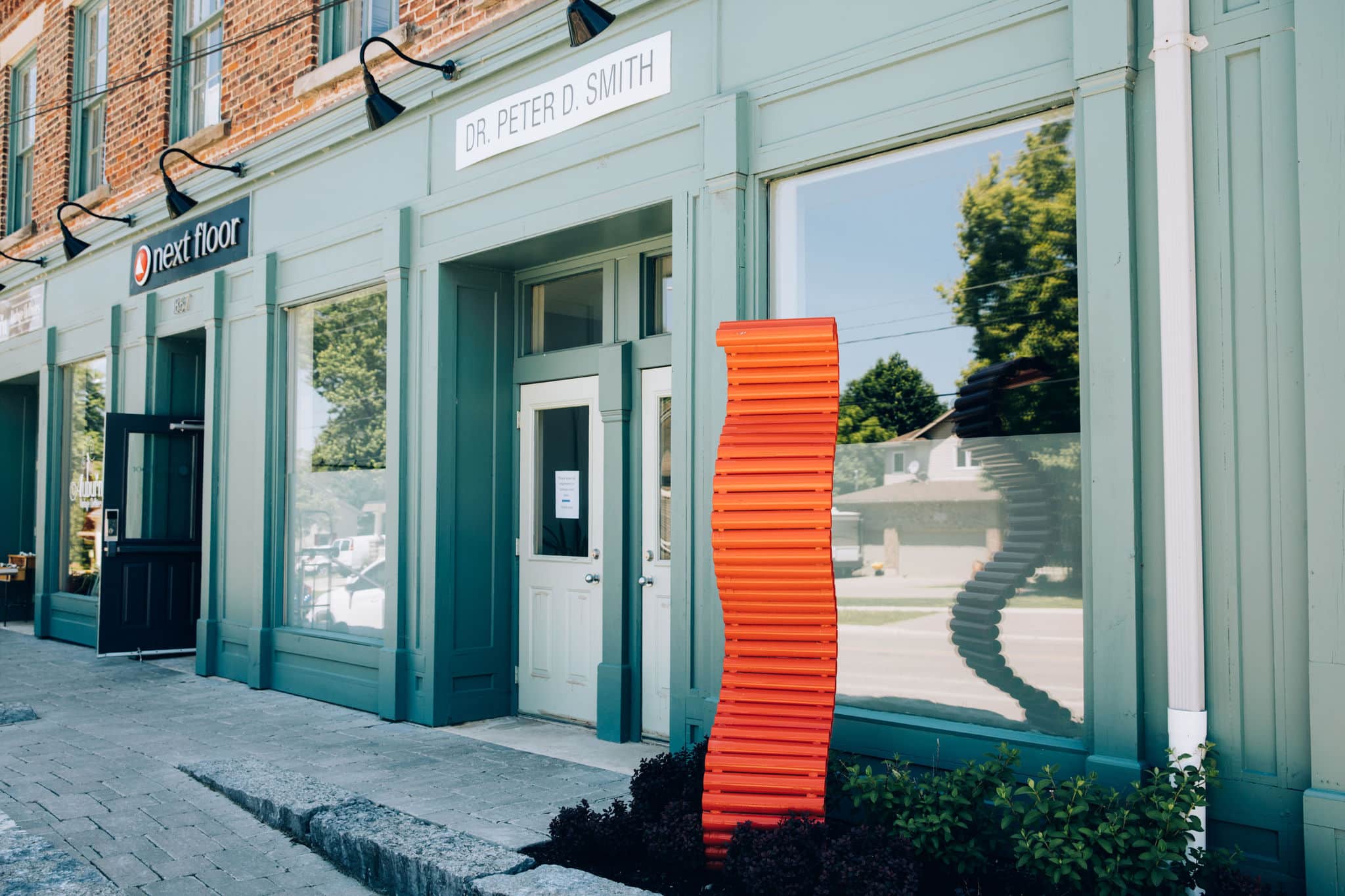 What Makes 
Dr. Peter Smith
Unique?
I believe God created your body to function and heal from Above-Down, Inside-Out through a healthy nerve system. It is our purpose to remove nerve system interference with Specific, Scientific Chiropractic Adjustments so your body can function and heal the way God created it to.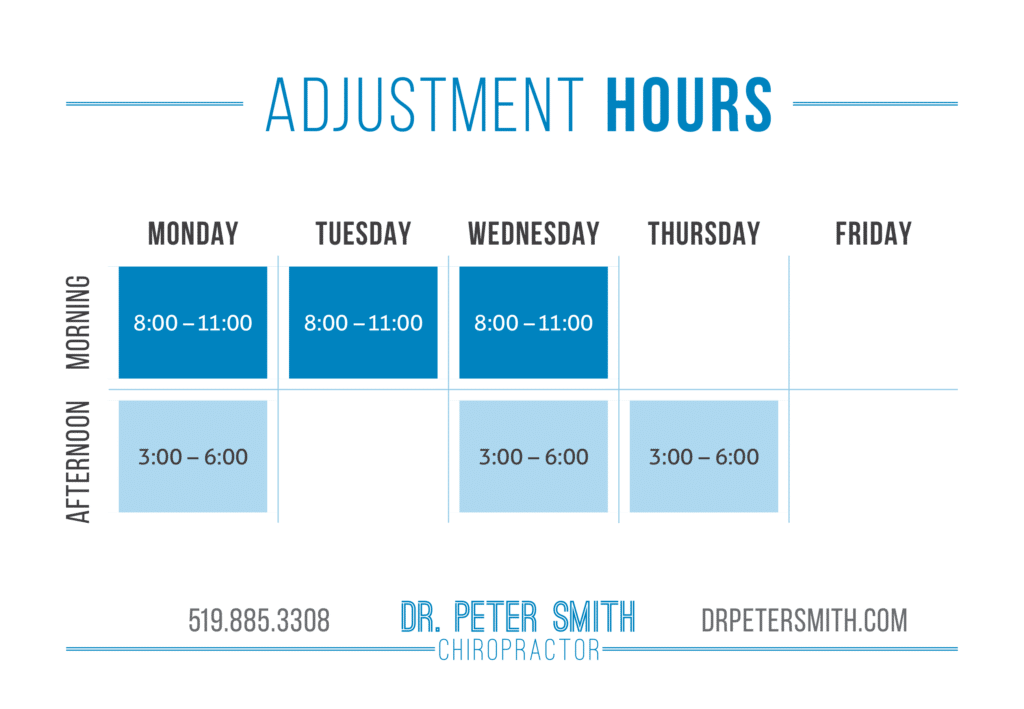 1857 Sawmill Rd
Conestogo, ON, N0B 1N0
a modern approach to Chiropractic care
Chiropractic care that finally gets it! Blending people, technology and purpose, we've designed a modern approach to Chiropractic care. We offer a convenient, affordable and high quality approach to help you get well.
You're busy, and your time is valuable
Our open-concept, free-flowing office design and flexible appointment times mean that there is no waiting to see Dr. Smith. You can get in quickly, receive your spinal adjustment and then get on with your day.
Have to change your appointment time? "Easy!" Emergencies are always given priority. Just let us know! Show Up to Our Office Located Here! 
What Our Patients Are Saying…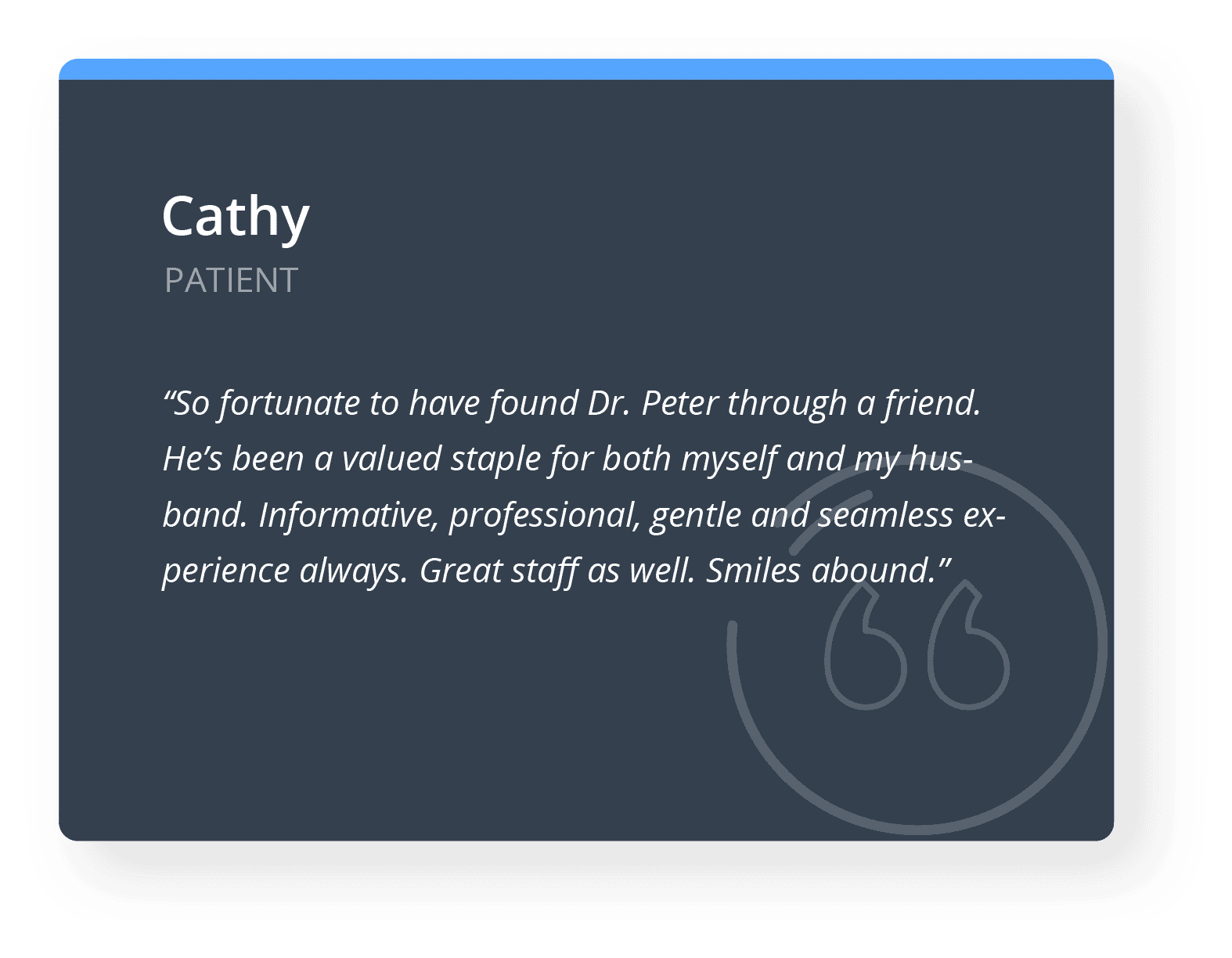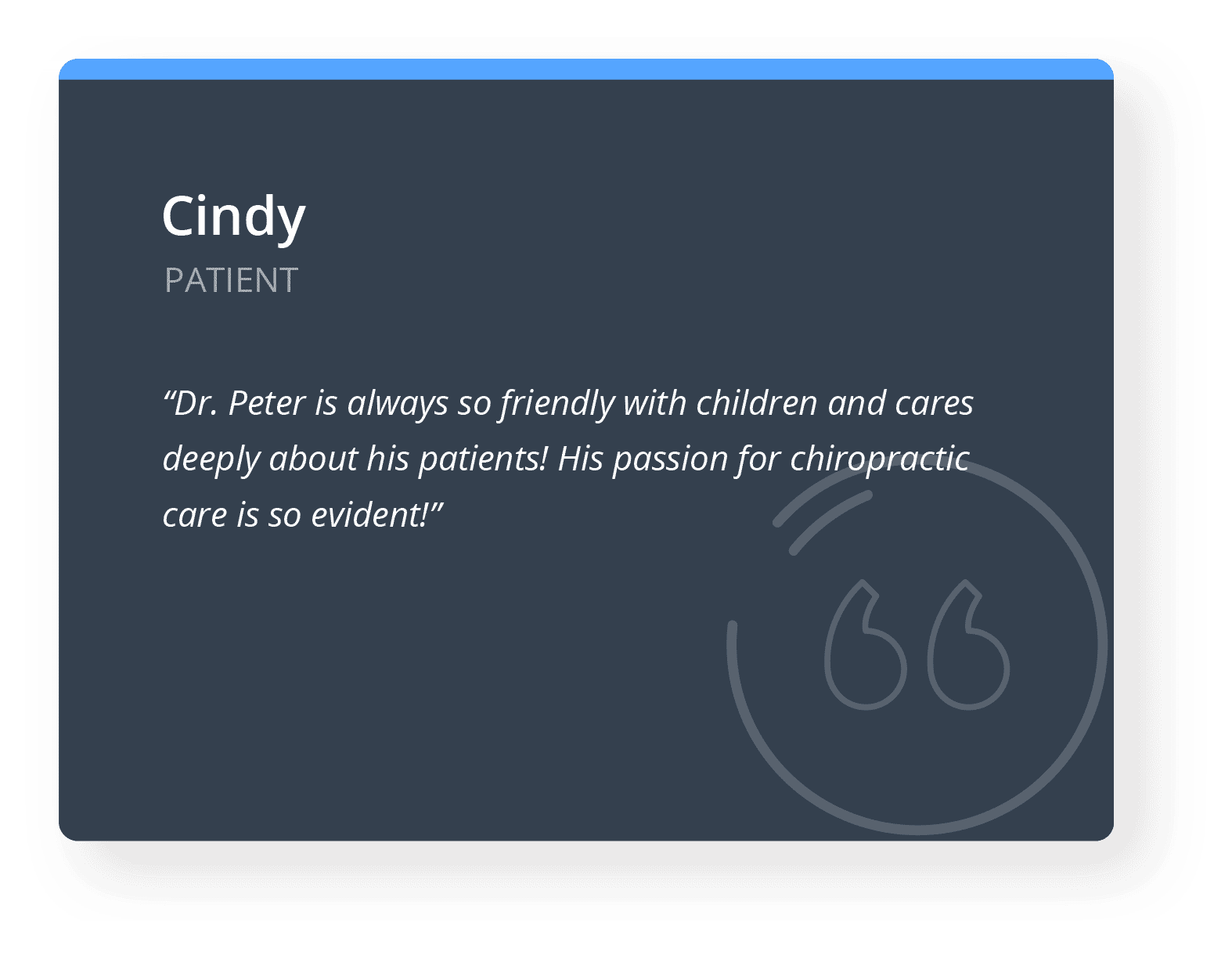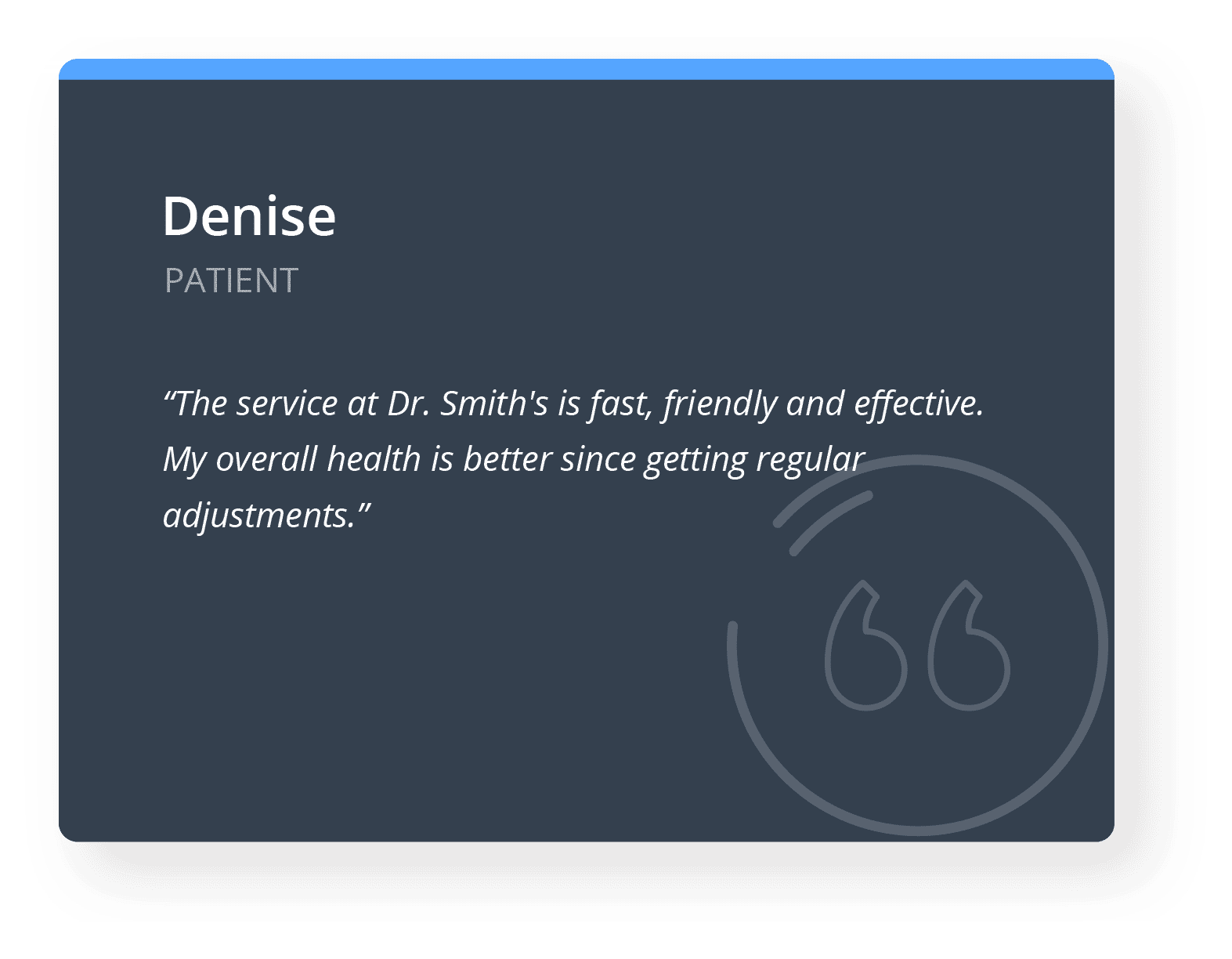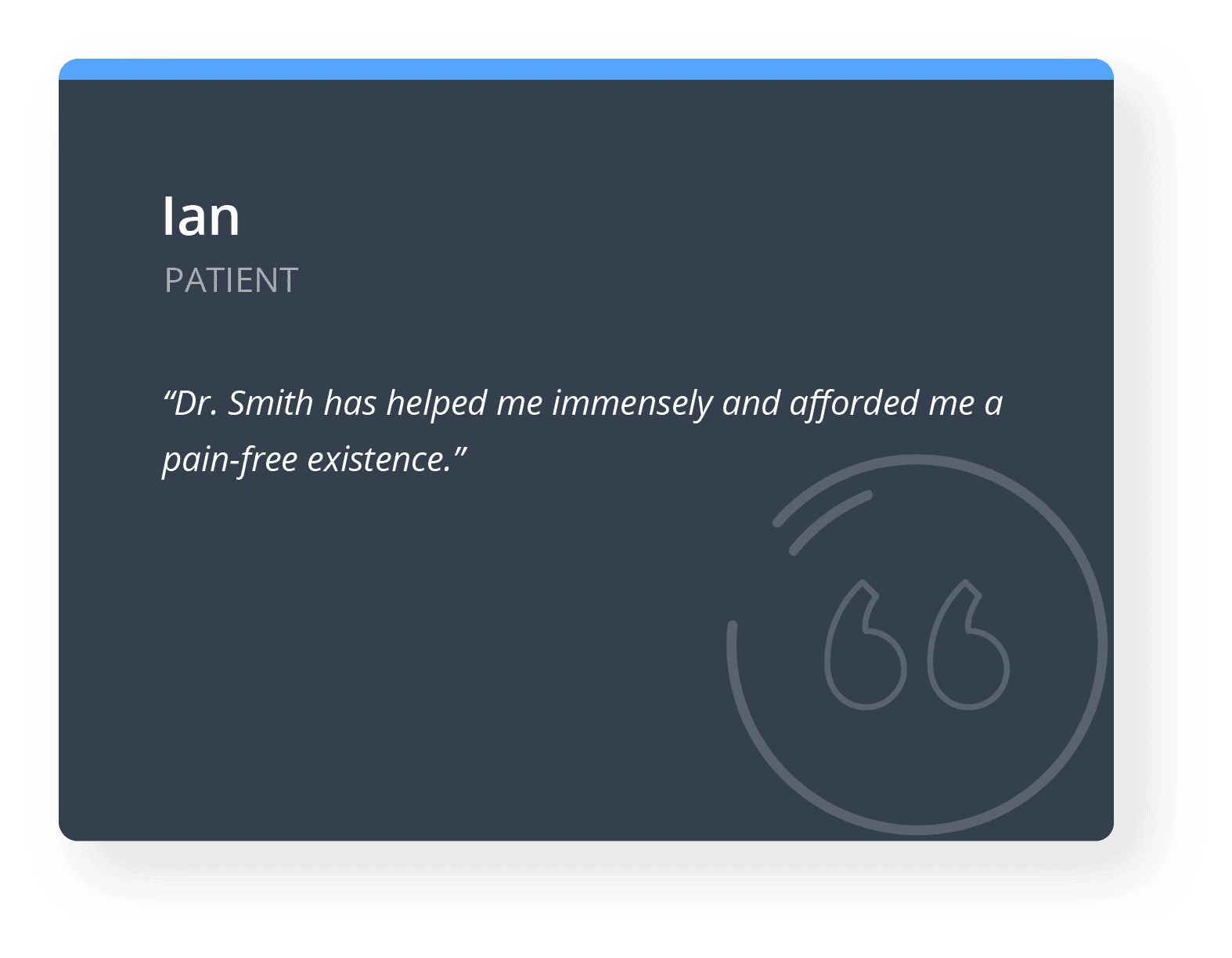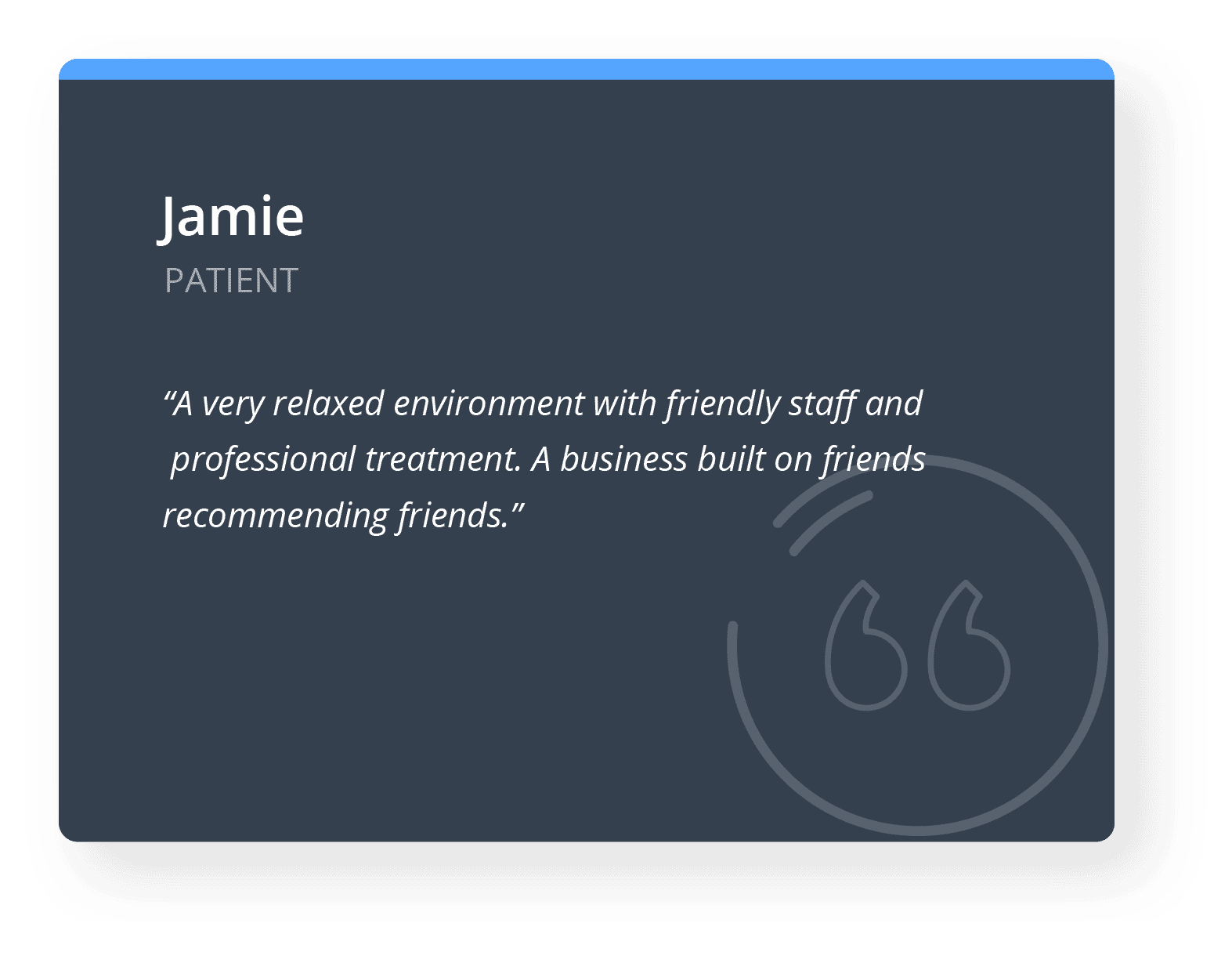 Frequently Asked Questions 
WHAT IS VERTEBRAL SUBLUXATION?
Vertebral subluxation is loss of whole sections and curves of the spine that produces a choking pressure on the brain stem and spinal cord. This choking pressure on the nervous system is the cause of pain, numbness, tingling, muscle tightness, weakness and imbalance, sickness and disease, and even early death.
IS THERE ANY RESEARCH THAT SHOWS VERTEBRAL SUBLUXATION CAUSES HEALTH PROBLEMS?
Yes! Much scientific medical research has been done on the devastating effects of vertebral subluxation on health and wellness, and our ability to comprehend and adapt to the environment in which we live.
Research was done in 1921 by Henry Winsor, MD. The Winsor Autopsies are famous because Dr. Winsor examined the spines of many cadavers and discovered that abnormalities in the spine were directly related to sickness and disease of the organs at the same level! He reported that, "even minor abnormal spinal curvatures precede and accelerate the onset of sickness and disease," and that "stiff distorted spines cause nervous system irritation, vascular spasm, arterial hardening, and old age follows." See a summary of his research here. 
In 1935, a Russian physiologist named AD Speransky authored a text entitled, "A Basis for the Theory of Medicine." Dr. Speransky found that, "there is no doubt, of course, that the basis for the development of sickness and disease in the organism lies in the peculiarities of structure and function of the nervous system, i.e., in its physiological properties. Spinal distortion creates, as it were, a new type of nervous activity, the appearance of new reactions, not only unnecessary but directly harmful to the life of the individual." Incredible! Read a summary of his research here.
CAN YOU HELP ME?
If you have been found to have vertebral subluxation, "Definitely, YES, we will be able to help you!"
WHAT IS A SPECIFIC, SCIENTIFIC CHIROPRACTIC ADJUSTMENT?
Our spinal x-rays allow us to determine the exact location where the spinal column is subluxated, and the exact direction into which it has been forced. We then have the means to precisely restore its normal position. This is done with the Specific, Scientific Chiropractic adjustment, and is gently delivered with Chiropractic table drop pieces, instrument, or with the patient in the knee-chest posture. This is truly "the adjustment with that extra something." 
DOES AN ADJUSTMENT HURT?
No, it does not hurt. Most people feel no discomfort whatsoever, and an immediate relief (or reduction) of their symptoms. Some people experience mild tenderness or stiffness following their adjustment. This is because change is happening in the spine and nerve system.
IS CHIROPRACTIC SAFE?
Absolutely! There exists no valid scientific evidence that shows a Specific, Scientific Chiropractic adjustment is anything but completely safe for people of all ages. Learn more here. 
WHAT HEALTH PROBLEMS DO CHIROPRACTORS TREAT?
None. Chiropractors treat no conditions. What Chiropractors do is restore normal spinal alignment using the Specific, Scientific Chiropractic adjustment, and specific postural exercises the patient does at home. This relieves pressure and choking on the brain stem and spinal cord so the body can function and heal from Above-Down, Inside-Out the way God created it to. "The Power That Made the Body Heals the Body." It's as simple as that! Learn more here, and here.
CAN A NEWBORN BABY, INFANT OR CHILD NEED CHIROPRACTIC CARE?
Yes. Scientific research tells us that approximately 80% of all newborns are subluxated by the birth process itself. Then, children fall many, many times as they are learning to walk. Then, the typical childhood falls, accidents and injuries create layers upon layers of vertebral subluxation. The longer you wait to correct any spinal problem, the more time and effort it takes to correct later in life. "As the twig is bent, so grows the tree." We don't want our kids to grow up to suffer with our problems! Check out information on kids and Chiropractic here.
AREN'T ALL CHIROPRACTORS THE SAME?
No, sadly, they are not! Many in our profession are practicing a form of physiotherapy. They are only focused on symptom relief, and often there is no spinal examination for vertebral subluxation, no posture analysis, no x-rays, no Corrective Care plan of management, and (incredibly) no Chiropractic adjustments! Their results are, therefore, only temporary and artificial. What we do in our office is Specific, Scientific Chiropractic as perfected by Dr. BJ Palmer. Chiropractic WORKS!
We Are Looking Forward To Seeing You